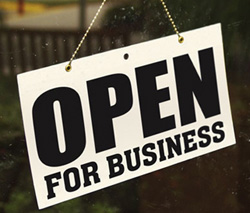 I've been beta testing my new career as a 100% freelance SEO consultant after a decade of working in-house for some of the most successful Seattle-area web companies. So far I've limited my clients to "by referral only", meaning I haven't actively sought out any business & only considered companies who were referred to me by close friends.
The past few months my SEO & Social Media consulting services have been a hit–enough so that I can take a much needed vacation in March.
Consider this post a declaration that SEO Naturale is open for business. I'm based near Seattle, but am available to both Seattle and non-Seattle based companies. I'll be accepting new clients, but not until late March. Feel free to contact me (dustin@ this site's domain) before then if you'd like to get on the list to improve your websites traffic.
PS – Despite similarities, the title of this post makes absoultely no reference to a late 80s boy band as that would be almost as lame as the band itself was.